Should you wear a bra while breastfeeding?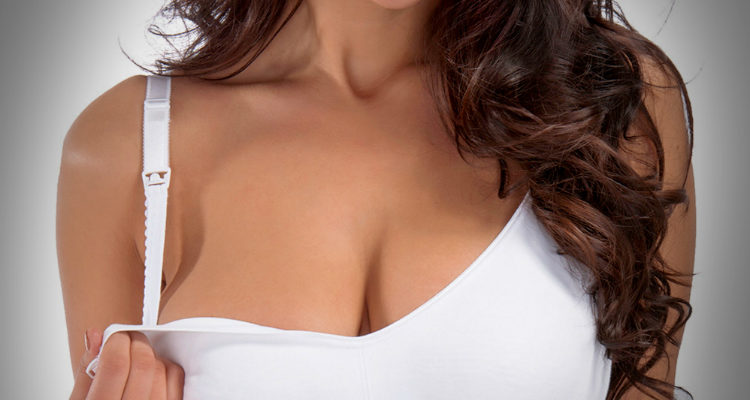 Women often worry about many things, especially during pregnancy and breastfeeding. In particular, there are questions whether to wear a bra while breastfeeding.
During pregnancy, your breasts will become fuller in preparation for breastfeeding. Usually, breast size increases greatly during lactation. Therefore, choosing a bra during this period is very important. You have to choose how your body feels most comfortable. In addition, you also need to learn some more things to avoid when choosing a bra to make breastfeeding easier.
Should you wear a bra while breastfeeding?
This depends on your personal taste as some people like to wear while others do not. However, while breastfeeding, you should say no to this type of underwear. There are several reasons for this:
Your breasts often change a lot during pregnancy and breastfeeding. In particular, your breasts often become more fragile and vulnerable.
Bra frames are usually hard, so it is easy to affect the natural changes of the breast.
These materials also tighten your breasts and cause pain.
When milk is produced and after the baby is finished feeding, the breasts increase and decrease in size. Therefore, the bras will make you uncomfortable when the breasts are full.
In addition, bra can easily cause you to block the ducts, causing mastitis . This is a condition that should be avoided while you are breastfeeding.
When to wear a bra for pregnant women?
Your body makes changes to prepare for the birth of your baby. That is why your breasts will enlarge quickly in mid-pregnancy.
This is when you should use the types of bras intended for pregnancy .
You should buy at least 4 pieces, both light and dark colors to match the type of outfit.
Pregnancy bras are made from flexible, flexible materials to give you great support during pregnancy as well as while breastfeeding .
How to choose a bra for pregnant women
When you buy a pregnant bra, you will find that they have a lot of models to choose from. However, before making a decision, you need to consider the following factors:
Choose a bra that fits comfortably after hooking. Choose products with adjustable hanger and laces.
The cup cup must be detachable for easier feeding.
Soft lining is required for you to feel comfortable.
A well-stretched (or nonexistent) bra that will help you feel less tight.