Is it necessary to use a digestive aid for your baby?
The baby is fussy, constipated or flatulence, the mother immediately uses a digestive aid syrup for the baby. But, is this syrup good for your baby? The following article will clarify this issue.
This year, Minh is 5 years old and in normal health. In recent days, the baby has naturally started to cry nagging, ceaselessly soothing, making parents very worried. The neighbor's sister saw that Minh often cried, so she told her mother to buy digestive aid syrup to try. Indeed, after drinking the syrup, Minh cried less. Actually, what is a digestive aid syrup that helps Minh's case?
Syrup aids in digestion
A digestive aid syrup is an over-the-counter (OTC) medication that helps to replenish the liquid sodium bicarbonate and herbs (cumin, ginger, chamomile, cardamom, licorice, cinnamon, clove, lemon or mint essential oils , depending on the recipe). In addition to treating stomach upset, it is also used to treat toothache, constipation, flatulence, and several other ailments.
This syrup first appeared in the 19th century and was invented by William Woodward, an English pharmacist. In 1840, a malaria epidemic broke out in England, during the course of research to quell the epidemic, doctors found that this drug was indeed effective in reducing irritability and colic in children. small. Since then, this drug started to be used up to now.
Ingredients of syrup aid in digestion
Woodward initially used water, celery, sodium bicarbonate, sugar and 3.6% alcohol to make this syrup. Today, most manufacturers often do not give up alcohol because doctors think it will adversely affect the baby's health. However, there are still some manufacturers that keep the same amount of alcohol.
The other ingredients remain the same, but each producer will have a different percentage. Some brands use artificial sweeteners, which will adversely affect the baby's health.
Is the digestive aid syrup safe?
There is no scientific evidence to prove that syrup aids in safe digestion or is not safe for babies. Some mothers found it helpful, while others found it to be neither beneficial but also harmless.
However, the original recipe for this syrup contained 3.6% alcohol. This is definitely not good for your baby's health. In addition, this syrup was made in the last century, a time when there is little research on the effects of food on young children. By the end of the twentieth century, many people became aware of safe food for babies. Here are some analyzes to determine if this digestive aid is good:
1. Alcohol
Doctors all agree that alcohol is not good for the health of young children. Initially, it was thought that the alcohol content in this syrup was very small so it would not have a big effect. However, many studies have shown that alcohol is not a necessary and practical ingredient, which can make babies addicted.
2. Sodium bicarbonate
Sodium bicarbonate or baking soda is the ingredient in the syrup that has remained until now. This substance does not have any use in calming your baby to stop crying. Sodium bicarbonate can react with acid in the stomach, which will affect your baby's digestive system.
Consuming too much sodium bicarbonate will easily lead to milk-alkaline salt syndrome. This is when the amount of calcium in the blood increases due to too much calcium from milk and sodium bicarbonate. Babies younger than 6 months old are more likely to experience this problem. In the long run, it can affect the kidneys. Sodium bicarbonate is not recommended for premature babies and babies with kidney problems.
3. Certain herbs aid digestion
Celery and fennel are two herbs commonly used for the production of digestive aid syrups. Research has proven that fennel is effective in reducing symptoms of colic and fussiness (if your baby is crying because of colic). Cumin and celery are popular natural remedies for indigestion, but there is no evidence that it is good for babies. Some babies have positive reactions, while others have allergies.
4. Road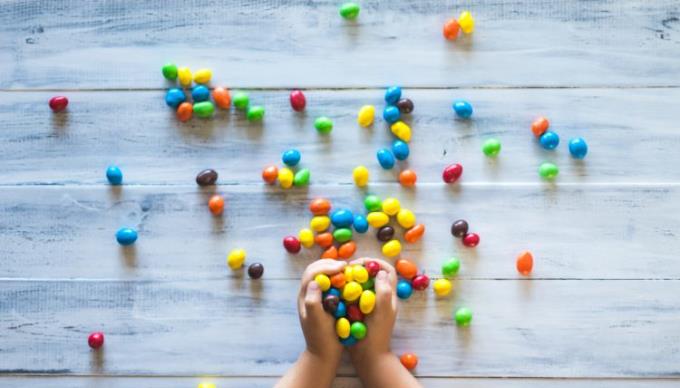 Research has shown that the sweetness of sugar can help soothe young children. This is easy to see in everyday life. When your baby is angry, you will give him a candy to calm him down. However, eating a lot of sugar will harm your teeth, easily leading to tooth decay. Therefore, before buying syrup, you should carefully read the label of the bottle to determine how much sugar is in the product.
5. Do the other ingredients of the digestive aid syrup seem redundant?
Some of the ingredients in a digestive aid syrup are not helpful for your baby. This means that you don't need to feed your baby anything to stop crying. For example, when your baby cries, you just need to feed him sweet fruit or sweet syrup, without adding cumin and sodium bicarbonate.
6. There is no scientific evidence to prove that this syrup is effective
There are no studies that say that taking a digestive aid syrup will help cure upset stomach or upset stomach. This is not a major medicine for stomach upset, but just an over-the-counter supplement that provides temporary relief.
7. The digestive aid syrup does not cause diarrhea and constipation
This syrup does not cause diarrhea as many parents think. In 2007, a brand that makes a digestive aid syrup was sued because its syrup caused diarrhea in the baby. In the end, however, it is because the syrup has become contaminated during the manufacturing process rather than the ingredients of the drug. Many parents also share that their children have diarrhea after taking syrup, but there is no scientific evidence to support this.
In general, gastrointestinal syrups do not cause side effects. However, your baby may be allergic to individual ingredients such as artificial sweeteners, sodium bicarbonate or alcohol.
Whether the syrup aids in digestion is safe or not depends on the ingredients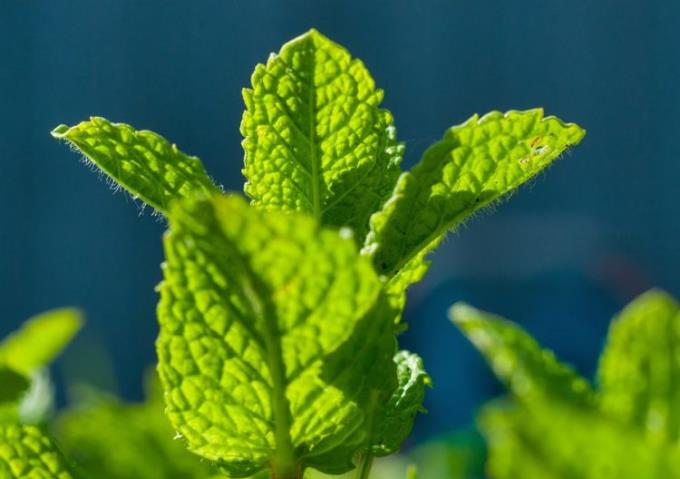 Many parents use a digestive syrup as a tonic for toddlers. Since its inception up to now, the production of this syrup has changed dramatically. The alcohol is gone, other ingredients such as water, sugar or sweeteners, sodium bicarbonate and dill remain the same.
In India, a digestive aid syrup may contain mint, a very good herb for the digestive system. However, there are still some babies who are allergic to this herb. So if you want to let your baby use, take a close look at the ingredients on the bottle label.
Most parents think that syrup aids in digestion for children. The best you often see is that it helps your baby sleep better because it has analgesic and discomfortable properties. However, before giving it to your baby, talk to your doctor about dosage. The smaller your baby is, the more careful you need to be when giving this syrup.
The use of syrup aids in digestion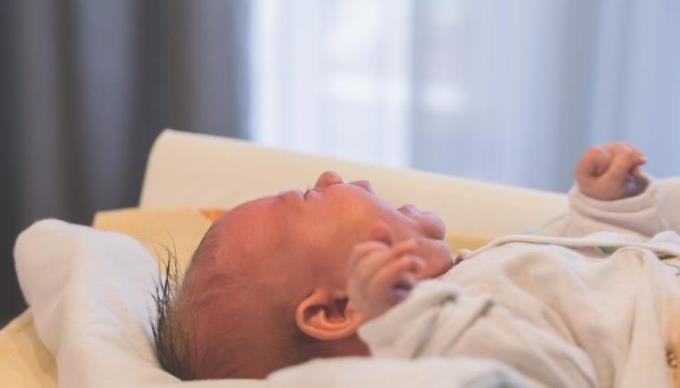 Gastrointestinal syrup is advertised as being very beneficial for infants and those experiencing intestinal problems.
1. Gastrointestinal upset: A digestive aid syrup is advertised as helping to cure upset stomach upset in young children.
2. Fussy babies : Babies who are fussy because of pain are often soothed with a teaspoon of digestive aid syrup.
3. Flatulence: A digestive aid syrup reduces flatulence .
4. Abdominal pain problems: A digestive aid syrup is often used for babies with gastrointestinal disorders. In addition, babies with constipation can also use.
5. Teething pain relief: brands that produce a digestive aid syrup often recommend giving your baby a drink when teething. Teethe là thời kỳ mà bé thường hay quấy khóc do khó chịu. Việc khóc thường xuyên này sẽ khiến bé nuốt nhiều không khí khi bú, dễ dẫn đến đầy hơi. Do đó, uống sirô hỗ trợ tiêu hóa sẽ giúp bé ngưng quấy khóc và giảm khả năng mắc chứng đầy hơi.
6. Nấc cụt: Nấc là một hiện tượng phản ứng tự nhiên của cơ thể khi dây thần kinh phế vị dẫn truyền thông tin từ bụng lên não bị kích thích. Nguyên nhân gây nấc cụt thường là do các vấn đề về dạ dày. Sirô hỗ trợ tiêu hóa được quảng cáo là giúp bé hết nấc. Tuy nhiên, điều này dường như có vẻ không đúng lắm.
Sirô hỗ trợ tiêu hóa có nên dùng cho trẻ sơ sinh?
The manufacturers say that a digestive aid syrup can be used for babies 2 weeks of age and older. However, if your baby has any of the above problems, you must consult your doctor before giving them to your baby. Usually, other than breast milk, babies should not be fed anything else because their digestive system is very sensitive.
How to give your baby a digestive aid syrup?
You can give it to drink with a spoon. The bottle label usually states the amount you should give your baby each day. The digestive aid syrup should be good for a few minutes, but this also depends on the age and severity of the illness.
In general, you should give your baby a digestive aid syrup once a day. Sometimes the manufacturer will recommend giving your baby more drinks. Therefore, you should consult your doctor for the correct dosage. Like other products, this syrup has a shelf life and you should discard it as soon as it has expired.
When should the baby drink syrup to aid digestion?
You should give it to your baby when he has symptoms such as stomach upset, indigestion or flatulence. You should not give it to your baby on an empty stomach as his baby's stomach will be affected by sodium bicarbonate.
Should a digestive aid syrup be added to milk?
Many parents often give their baby a digestive aid syrup with milk. However, you should not do so because it will easily cause negative chemical reactions. If you want to give your baby a digestive aid syrup, wait for the baby to finish feeding before giving it to him.
Syrup alternative to aid digestion
There are many ways to make your baby feel more comfortable without having to resort to a digestive aid:
1. Abdominal Massage: This is a great way to relieve pain and ease gas. In addition, massage is also very good for muscles, affecting the development of the baby.
2. Changing formula: Check that the formula you are using is right for your baby. If not feeling well, you can switch to another milk to help your baby digest better. However, before changing, you should consult your doctor.
3. Help your baby burp : The cause of crankiness may be the air trapped in the stomach. Keep your baby in your arms, gently pat your back to let the air escape. This will help your baby feel better.
4. Wrap baby in blanket:Wrap your baby with a blanket and let the head come out only. The warmth of the blanket will help soothe the baby. You can also hold your baby in your arms after you've wrapped your baby.
5. Breastfeeding: Breastfeeding for up to 6 months to ensure the health of the baby's digestive system. In fact, if your baby drinks anything other than breast milk before 6 months, he or she will be more likely to get diseases caused by bacteria.
Through the above sharing, you must have understood more about digestive aid syrup. If you still want to let your baby use, read the ingredients of the drug carefully and consult your doctor before giving it to your baby.