How to make children interested in healthier meals and eating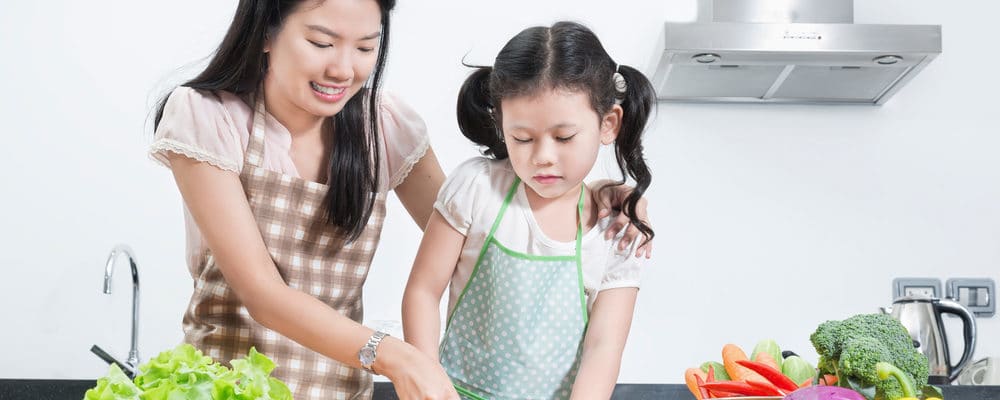 Healthy foods help children for optimal growth and development, as well as support learning. Parents should provide an adequate amount of vitamins and minerals in each meal for their child, and create ways to help children enjoy more meals.
However, parents can have difficulty teaching a child to eat healthy. Making food more engaging and enjoyable can encourage children to eat and drink.
Prepare a delicious dish
A fresh, natural, colorful menu will be more appealing to the kids. Colorful meals help children eat more, thus providing them with a range of nutrients needed for healthy development. Parents should maximize benefits by changing the shape of the food. Parents cutting fruit or vegetables into fun shapes, using cookie cutters to encourage kids to eat or using funny names for food are also a fun way to engage kids.
Involve your child in choosing and preparing food
Bringing children to grocery shopping and participating in food preparation are effective ways to teach them good food choices and make eating more enjoyable. Older children can learn some of the benefits of fruit and how to cut vegetables.
With younger children, parents can teach their children the names of products or use fruit to practice color discrimination. Parents can also buy an attractive cookbook and take the time to make some of the basic ingredients in the book with their children.
Plant a garden
Some raw vegetables that are beneficial for oral health can be easily grown in the garden. For example, lettuce and chili peppers are rich in vitamins and fiber and are easy to grow. Children can help you harvest fruits and vegetables. Parents should choose a recipe that has a fruit or vegetable grown during the meal so they can eat it and be proud.
Healthy snacks
For example, parents can replace potato chips with carrots to limit the amount of sweets and maintain a fiber intake. The sugar in gum can damage a child's teeth so it's important for parents to provide the same sweet taste of candy or fruit, but without the unhealthy ingredients. Almonds are also an option, as they contain a good amount of protein and calcium. Make it easier for children to eat good food by placing them within easy reach on the table or in the refrigerator.
Prizes for children's efforts
Parents can prepare an award to encourage their child. For example, every time your child chooses a healthy snack or remembers to brush his / her teeth, give him an extra reward. At the end of the month, you count the prizes and give your child a gift they like like a toy or a toothbrush ...