2-year-old baby: how is milestone?
When the baby is 2 years old and can crawl vigorously, can walk, even begin to speak a little. Children will begin to explore and explore their own limits in the coming years.
Here are some important milestones to keep in mind:
2-year-old baby knows what to do body control?
At this age, your child will gradually control his body more proficiently, and at the same time know how to coordinate his hands and feet together such as:
Go alone;
Pull a toy behind while traveling;
Carry large toys or more toys while on the go;
Start running;
Tiptoe;
Kick a ball;
Climb up and down on unaided indoor furniture;
Hold the side of the stairs as you go up and down so you don't fall;
Hand skills in babies 2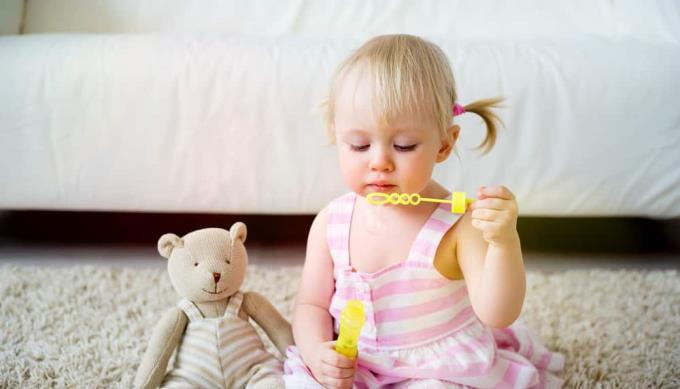 Put a box of crayons or watercolors in front of your child and leave him alone, and you will see his or her creativity. At this age, your child has to handle objects easily such as:
Draw naturally;
Turn the caps of the bottles and jars to empty;
Build towers of four or more blocks;
You can use one hand more than the other.
Your child has begun to show emotion
Your 2-year-old princess / prince not only understands most of what you say, but can also use language to express ideas, information or express her feelings and needs such as:
Babies know only objects or pictures when they hear their names;
Identify names of people, objects and body parts;
Can speak a few single words (from 15-18 months);
Speaks simple phrases (18-24 months);
Can say two to four word sentences like: "Where is the doll?"
Follow the simple instructions;
Repeat the words heard in conversations.
Cognitive development like?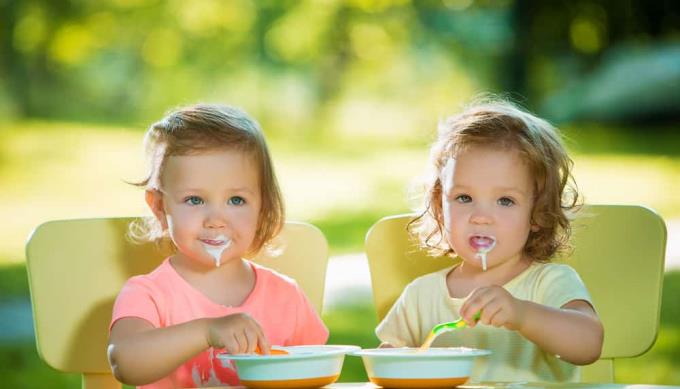 When your baby is only a few months old, he learns by touching, seeing, controlling and listening. Now that your baby is 2 years old, he or she will begin to act more consciously. Your baby will begin to draw pictures for objects, actions and concepts such as:
Knowing to find objects even when it is covered by two or three layers of clothing;
Begins to know how to sort by shape and color;
Began to pretend.
How to show social affection when your baby is 2 years old
Naturally, children of this age are often selfish and do not like to share. It is very difficult to grasp the baby's mood because sometimes the baby is happy, sociable, sometimes angry and sad. Common signs are:
Imitate the behavior of others, especially adults and brothers and sisters;
Increasingly perceive oneself differently from others;
Increasingly enthusiastic about other children;
Show independence;
Challenging behavior begins;
Increase your anxiety and gradually forget it.
Signs that your baby is slow to develop
Because each child develops at a different rate, it is not possible to say exactly when the baby will perfect a certain skill. Developmental milestones will give you an idea of ​​changes as your baby grows, but don't worry if your baby takes a long time in a process. Inform your pediatrician if there are any of the following signs that your baby is retarded at this age.
Cannot walk after eighteen months;
No heel growth after months of walking or just walking on toes;
Not having spoken at least fifteen since it was eighteen months;
Can't say two-word sentences when he is two years old;
Unable to recognize the function of household objects (such as brushes, phones, bells, forks, spoons) at fifteen months;
Don't imitate actions or words at the end of this period;
Unable to follow simple instructions at age two;
Didn't know how to push a toy with cake when two years old.
You may be interested in some of the following articles:
Helping 2-year-old children develop language in a melancholy way
Psychological development of children 2 years old