10 fun things parents should do with their children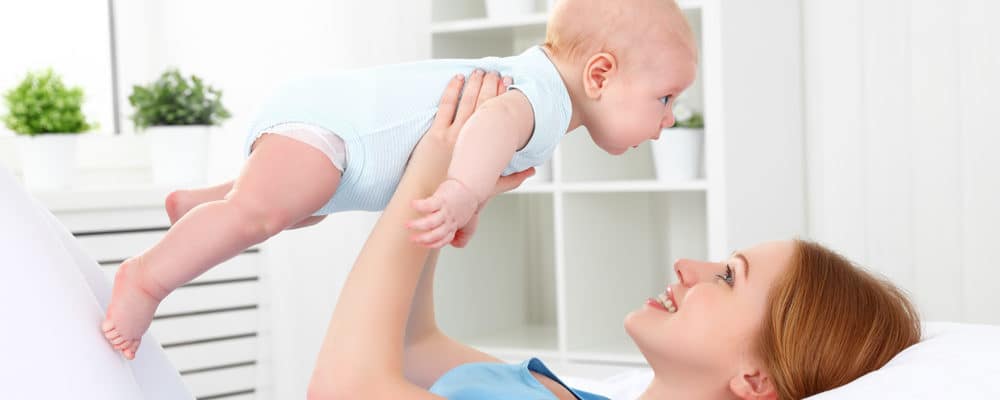 Taking care of your baby is a very happy job but equally tiring. However, parents can alleviate these pressures through a number of simple activities. Let's learn about these activities with aFamilyToday Health .
After many days of waiting, I finally saw my baby. It was an extremely happy moment that if I have never been a parent, I cannot understand it.
However, after the joy and joy when welcoming the baby, taking care of the baby will make many mothers feel confused. In the first few months, the mother is the person who stick with the baby the most. Therefore, the way mothers connect with their babies during these months plays an important role in shaping the baby's language, intelligence, logical thinking and affection.
To enjoy this wonderful time, mom and baby can join the following activities:
Go out with your baby
Parents should take time to take the baby out. Parents do not have to take their baby too far, but simply go to a park close to home to rest.
This will help your baby feel the air fresh and closer to nature.
Even though the baby is still small, the baby can feel their surroundings and see other babies playing.
This is also a good way to change the daily routine of parents and baby.
Music
All young children love music . The gentle melody of the songs will increase memory and brain function development.
Let your baby listen to different types of music when he or she is awake to determine what types of music he likes and dislikes.
Some songs can make babies happier and more active while others make them sleepy.
Mom should listen to music with the baby. Besides, the tender affection and sound of the mother also makes the baby more comfortable.
Music not only makes babies happy, but also helps calm mothers.
Record your baby's growth
Every baby's moment is unique and never returns, so cherish each day.
Capture your baby's special moments with pictures or videos.
Use different accessories to make your baby prettier.
Put your baby on a special clothes, change a different hairstyle. This will attract your baby's attention.
Do this with a spouse and family member. You won't be able to imagine how much fun both parents and baby will be looking at these pictures when they grow up.
Pretend play
It's a great game to play with your baby.
When your baby wakes up, put your baby next to you and use your voice, tone, and gestures to talk with your baby.
Change your voice. You will be surprised how your baby responds to this action. This will help increase your baby's attention. In addition, this activity also helps children to recognize language early and is a way to strengthen the affection of parents and babies.
Play hide and seek
Play hide and seek with your baby, but not in the usual way.
Cover your face with your hand or cloth.
Call out baby's name or make a noise.
Your baby will recognize your voice and try to find the source.
This activity will increase your baby's agility. When your baby finds you, give him a hug and a comfort. This will make the relationship between the parent and the baby stronger.
However, do not hide too far from the baby, keep a distance so that parents can support the baby if the baby falls off the bed or is injured.
Activities to coordinate
Hang colorful toys on your baby's bed or crib. These toys must make a gentle sound, change shape or glow to the touch.
Have your baby hold toys with their hands or feet so they can see how interesting they are.
With this activity, your baby will learn how to coordinate hands, eyes and toes.
Stimulate the senses
Let your baby feel everything.
Don't do an activity too quickly.
If you are bathing your baby , let your baby play with water.
If the mother breastfeeds, let the baby touch the bottle.
This helps the baby feel many different things.
In addition, there are ways to help your baby develop intellectually, physically and mentally.
Introduce new things
Like adults, babies also love to explore new things.
Carry your baby around the house and show him things that are not dangerous. Let your baby look at the objects and touch them. This will help your baby feel more comfortable and also a way to develop memory.
Read stories
Although your baby is still too young to understand the stories you tell him, it is still very essential.
Use gestures to tell stories to your baby. You should touch the toes, fingers, stomach to see how the baby reacts. Parents can apply this method when changing clothes for the baby to change the baby's attention.
Try some dance
Sure your baby can't dance, but the melody of the music can influence him.
Hold your baby and dance some simple dances.
Parents be careful with the baby's neck and always keep one hand in this position.
This activity is sure to delight both parents and baby.
When the mother and baby do these activities together, the baby will learn faster and the affection between parents and baby is also strengthened. However, if your baby does not like these activities, or is fussy, please take him to the doctor for advice.