The secret to taking care of babys skin is always soft and smooth, mothers should know
The baby's fragile and smooth skin always makes the mother infatuated with her, just wanting to love and petting the baby all day long. However, due to the impact of the environment or other objective factors, the skin is always "threatened". So, what secret do you have to protect your baby's outer shell?
content
Products that support skin soft and smooth, prevent skin dryness
Infant
With infants, mothers simply breastfeed enough milk according to the amount of each month of age. When the body is provided with enough nutrients and enough water, the baby's skin will always be smooth and shiny.
However, parents should also pay attention to the attacks from small creatures. Just a slight impact of mosquitoes, ants, aphids ... young skin will quickly react with red spots, even swelling and discomfort for children.
Besides, the choice of baby shower products should also be carefully selected. Choose products that are age-appropriate and preferably fragrance-free.
Maintain a reasonable number of baths. With babies still in infancy, mothers only need to bathe 3-4 times / week is enough. Using inappropriate products, bathing too much causes skin protection to become dry, and no longer smooth.
When bathing babies, mothers should pay attention to clean places with many wrinkles such as armpits, neck, groin, behind ears, genitals ... Because these places often accumulate a lot of sweat, easy-to-reproduce bacteria. boiling and smells.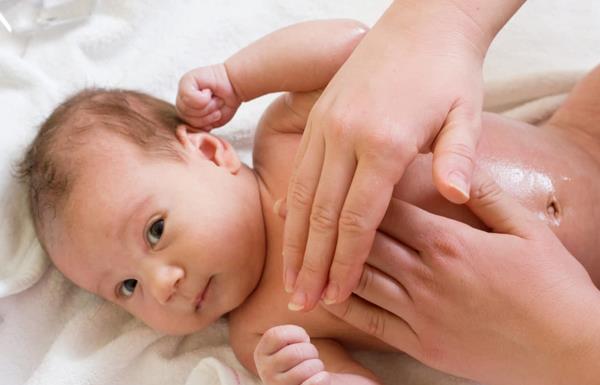 Older children
As children get older, in addition to maintaining a balanced nutritional source with enough carbohydrates, protein, fiber, and vegetables, it is always necessary to keep them hydrated. However, at this time, the baby seems more active, exposed to more environments and so there will be more reasons for the baby's skin no longer smooth.
At this time, you should depend on the child's activities or the temperature of the environment in which they play (not when it is hot) that increase the number of baths for the child.
Also, if your baby's skin is dry, less smooth, you should know that there are many products available to help you overcome these problems.
Products that support skin soft and smooth, prevent skin dryness
Moisturizer
Moisturizer for baby's skin should choose one of plant origin and contain fatty acids, vitamins E, C to help provide water for baby's skin.
Recommended product: EmBé Ice Cream
How to use EmBé Moisturizing Baby Cream is also very simple, you just need to clean the dry skin and apply a thin layer of EmBé Cream, practice gentle massage to absorb the cream into the skin. Maintaining this 2 times / day while your baby sleeps will help your baby's skin recover quickly.
Reference price: 80,000 VND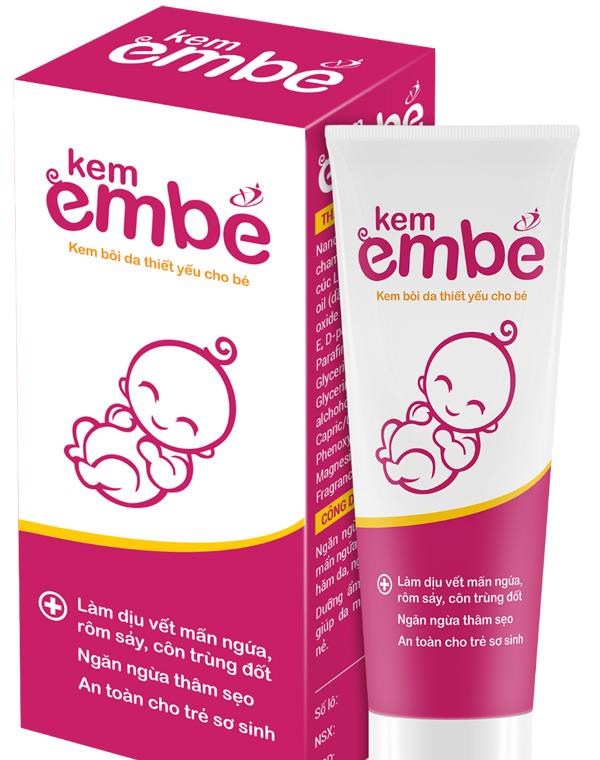 Sunscreen
Early exposure to UV rays from the sun puts a baby's skin at a higher risk of skin cancer, especially babies, when their skin is very fragile.
In the first 6 months, moms should protect their children from harmful sunlight by avoiding children going out between 10am and 3pm because this is the time when UV rays are most active.
When going out, mothers need to pay attention:
Avoid exposing your baby to direct sunlight. Use items such as umbrellas carefully shielded
Use a wide hat to cover the baby's face and neck
Apply sunscreen suitable for babies. Be careful not to put the cream in the child's eyes and mouth. Reapply the cream every 2 hours or when your baby is wet. Choose products with a broad spectrum SPF 30 with zinc oxide
Recommended product: Aveeno Baby Natural Protection Mineral Block Face Stick SPF 50
This product is highly regarded by organizations for the environment and children's healthcare in the US. A physical sunscreen, containing both zinc oxide and titanium dioxide to block out the sun.
Reference price: 200,000 - 220,000 VND
I wish you a smart choice in keeping your baby's skin smooth and smooth.