How to keep a healthy fetal heart?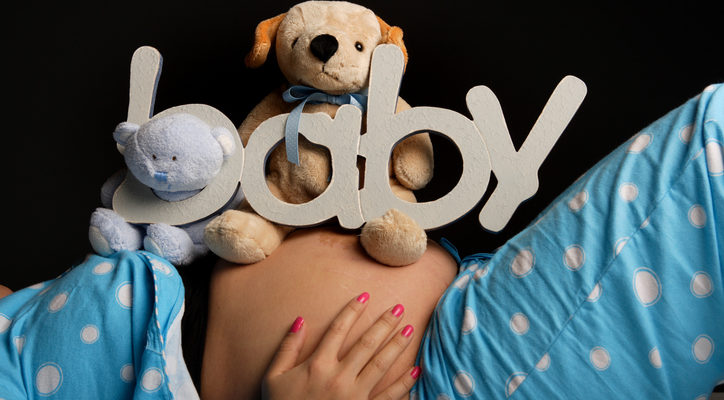 Surely parents are always wondering, how to make the fetus heart as healthy as possible?
Please refer to the article below to see what to do as well as what to avoid to keep your baby's heart in a healthy belly!
Classification of congenital heart defects
Although there are many different types of congenital heart defects, they fall into three main groups:
Heart valve defects;
Defect of the heart wall;
Vascular defects.
What are the symptoms and risk factors for congenital heart disease?
Congenital heart defects are most often detected by ultrasound during pregnancy. For example, when a doctor hears a heart murmur, they can continue to check with tests like an echocardiogram, an X-ray, or an MRI. If the diagnosis is made, the doctor will turn it over to the appropriate specialist. Early symptoms of congenital heart defects include:
Purple lips, skin, fingertips, toes;
Shortness of breath;
Anorexic;
Light weight;
Low oxygen concentration or fainting;
Chest pain;
Slow to grow.
How to keep a healthy fetal heart?
You can see that there is a lot of development and changes going on in the fetus. There are things beyond your control that can affect the development of the fetal heart, such as an abnormality of the chromosomes or a genetic abnormality. To help ensure that your baby's heart stays healthy, follow these steps:
Take folic acid supplements before and during pregnancy. This helps prevent congenital heart disease in babies after birth.
If you smoke, quit as soon as possible. Researchers estimate that a mother who smokes during the first 3 months can cause up to 2% of heart defects, including abnormal valve and blood vessel defects.
If you have type 2 diabetes or gestational diabetes , keep your blood sugar in check during pregnancy, as diabetes is associated with the risk of heart disease.
Stop using Accutane high dose vitamin A acne medication. It can also cause fetal heart defects.
Avoid alcohol and drugs.
Even if you take all the precautions and follow the doctor's recommendations, your baby is still at risk of a congenital heart defect at birth. Remember, this is not your fault. There are many factors - especially ones beyond your control - that can cause a congenital heart defect, and there are things your doctor still can't treat.
However, if detected early, congenital heart defects can completely be cured and also help increase the survival rate, helping the baby have a healthy, long life. Currently, there is no medicine that can treat congenital heart defects from the womb, so give birth in a hospital or major medical center, where there is a full range of heart care equipment for babies. set.
The above article hopes to help parents get useful information about how to keep the fetal heartbeat healthy.